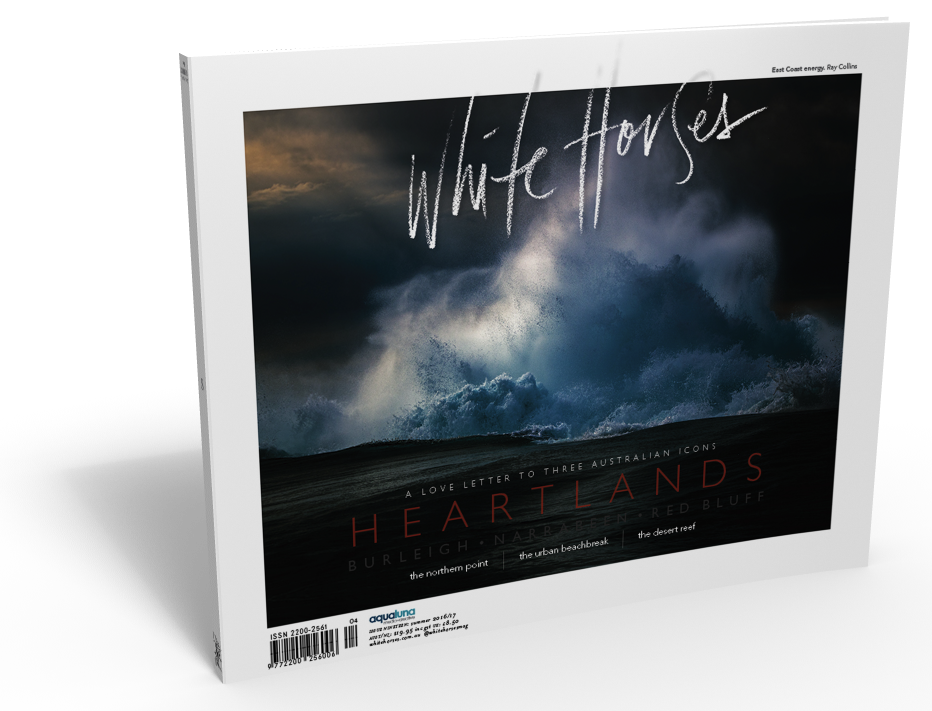 Issue 19 of White Horses is a special theme edition called Heartlands.
It's a triptych-style character sketch of three iconic Australian breaks. Burleigh – the golden point; North Narrabeen – the urban beachie; Red Bluff – the desert reef.
This is one of the more conventional theme issues we've done, but thanks to the rich fabric of characters, stories and swells woven into these lineups and foreshores, this is an edition we're really proud of.
Buy the print version here
Or the digital edition here.